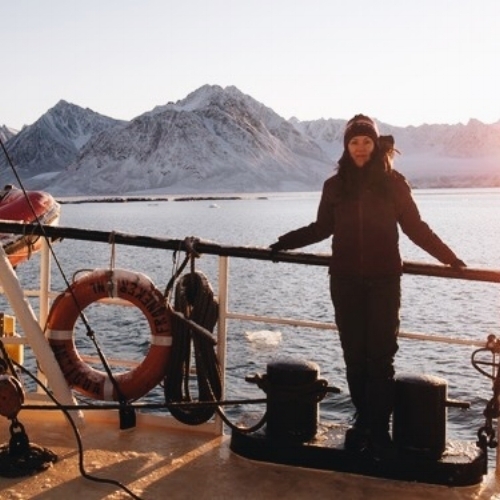 Chantal Bilodeau
Theatre
Chantal Bilodeau is a playwright whose work focuses on the intersection of science, policy, art, and climate change. She is the Artistic Director of The Arctic Cycle, an organization created to support the writing, development and production of eight plays that look at the social and environmental changes taking place in the eight Arctic states; the founder of the blog and international network Artists and Climate Change, and; a co-founder of Climate Change Theatre Action, a worldwide series of readings and performances of short climate change plays presented to coincide with the United Nations Conference of the Parties. She is a recipient of the Woodward International Playwriting Prize as well as the First Prize in the Earth Matters on Stage Ecodrama Festival and the Uprising National Playwriting Competition. She has written about the intersection of arts and climate change for American Theatre Magazine, the Center for Energy and Environmental Research in the Human Sciences, the online journal HowlRound, and the World Policy Institute. She is an artistic collaborator in the Science & Arts Project at the International Institute for Applied Systems Analysis in Vienna.
Birgitta Evengard
Application Support
Birgitta Evengard is a senior consultant and professor of infectious disease at Umeå University, as well as a principal investigator of Clinf, a Nordic Center of Excellence, www.clinf.org. Here, climate change and its impact on human health and societies en large is studied, including a gender perspective. Birgitta has worked with gender equality for many years, both in the academic world as well as among doctors in the health care sector. This has been pioneering work which has received a lot of attention both nationally and internationally.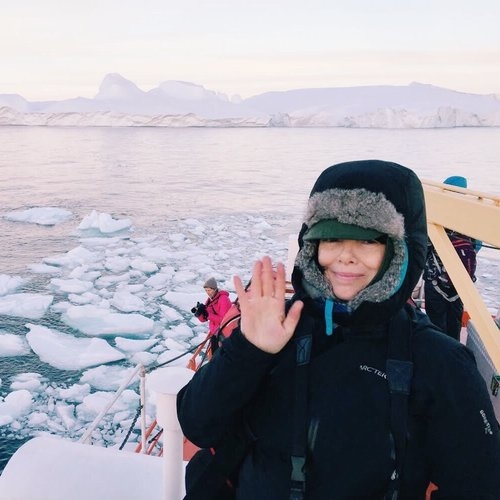 Nancy Forde
Photographer
Nancy Forde is a Canadian documentary photographer, Irish mother and visual seanchaí (Gaelic for storyteller). Professionally, she is a member of both Women Photograph and Foto.RE. Her work explores the sinew between humans and their environment, navigating themes of isolation, belonging, erasure, memory, boundaries, and health. Of special focus are reproductive and mental health and the rights of those most affected by targeted oppression and systemic failure to safeguard them. Polar health also draws her eye, particularly in the Arctic, including its food security, cultural preservation, status as 'ground zero' for climate change, as well as the survival of, and consequences from, the continued fallout of colonialism upon its land and inhabitants. As a longtime advocate, she uses her lens to amplify marginalized voices and push past traditional notions of home, family, gender and 'The North'. In Autumn 2018, she begins an MA in Photojournalism and Documentary Photography. Her Major Research Project, Tundra, aims to be a visual ultrasound confirming vitality and examining barrenness in lives and landscape encountered above the 66th parallel.
Julie Jesneck
Julie is an actor based in New York City. Her theatre credits range from Broadway, to off-Broadway, to regional theatre across the US. TV credits include Hulu's The Looming Tower, The Affair, Person of Interest, Law & Order, and Empire Falls. Julie also has an alternative healing practice in NYC, I AM YES (iamyes.com). She is a Certified LifeLine Practitioner and is passionate about helping others to bring body, mind, and spirit together with powerful intention. She is especially interested in the exploration of how live theatre and the healing arts can come together to create change. Julie is a graduate of The Juilliard School and Interlochen Arts Academy, and is a member of the Actors' Equity Association.
Olivia Matthews
Research Assistant
Olivia Matthews recently completed an internship with the UN Migration Agency (IOM) in Ghana where she worked predominantly on issues of irregular migration and counter-trafficking. Olivia holds a Master of International Public Policy from the Balsillie School of International Affairs where she was awarded the 2016/2017 Andrew and Agnes Siklos Masters in International Public Policy Award. As a Graduate Research Fellow for the Centre for International Governance Innovation (CIGI), Olivia co-authored the publication, Innovative Financing Mechanisms for the 'Age of Refugees': Opportunities for Canadian Leadership. With this policy brief, her research team became finalists of the 2017 Global Affairs Canada International Policy Ideas Challenge. Olivia is a vocal advocate against sexual and gender-based violence and previously lobbied for enhanced support to survivors of SGBV in Bill 132, Ontario's Sexual Violence and Harassment Plan.
Lindsay Smith
Lindsay Smith is an account manager and multilingual project manager based in San Francisco. A high school AP Environmental Sciences course opened her eyes to climate change and environmental awareness at an early age. She is immensely honored to have been able to create the social media and conference materials for "Women of the Arctic".
Alicia Sully
Alicia Sully is a graduate of SUNY Purchase and FAMU. She has filmed in more than 70 countries and is the co-founder of What Took You So Long? She has extensive experience in storytelling and documentary film production as both producer and director of photography.
Jennifer Vellenga
Jennifer Vellenga is a director, actor, and educator and the Resident Director of The Arctic Cycle. Jen uses theatre and education to foster dialogue about our global climate crisis. She directed workshops of FORWARD in NYC, Chicago, and Tromsø, Norway, and produced the play at Kansas State University where students are involved in supporting the mission of Climate Change Theatre Action (CCTA, http://www.climatechangetheatreaction.com/). Jennifer is the Director of the Theatre program at Kansas State University where she participates in sustainability initiatives and is a guest speaker for the Natural Resources and Environmental Sciences lecture series. Other credits in­clude work at Cincinnati Playhouse, Dallas Theater Center, and the Guthrie Theater. She is a member of Actors' Equity Association as Jennifer Guindon.
Philippa Young
Storytelling
Philippa Young is a Director and Filmmaker at What Took You So Long. She has been travelling the world filming, writing and producing documentaries for 8 years. In building the WTYSL team from 3 to 14 she has kept a clear focus on diversity and gender balance. Her interests and personal projects focus on the expression of feminism around the world, the importance and benefits of migration, and learning from farming and nomadic communities around the world. Philippa is currently based in Barcelona, Spain.
Contributors.