Katrín Björg Ríkarðsdóttir.
In 2017 Katrín Björg Ríkarðsdóttir was appointed the director for the Icelandic Centre for Gender Equality which is a national bureau in charge of administering the Act on Equal Status and Equal Rights of Women and Men No. 10/2008. Katrín Björg's background is in educational research with special emphasis on gender equality. She was a special adviser at the Centre for Gender Equality 2000-2003, a Gender Equality adviser at the Municipality of Akureyri 2003-2006, director for the department of leisure, sports and human rights at the Municipality of Akureyri 2006-2014 and an assistant to the Mayor of Akureyri 2014-2017.
Nina Larsson.
Nina Larsson focuses on creating space that reflects Dene culture with innovative interpretation of how it can be expressed and contributes to excellence. Her work is informed by Gwich'in values and her experience abroad and in Canada. Nina is most known for offering and executing creative solutions to pressing issues and leadership initiatives. Her accomplishments include hosting the first Indigenous Circumpolar Women's Gathering under Dene Nahjo, building a company delivering innovative heating systems to communities, and working to improve the territorial government's early childhood development programs. She was a Jane Glassco Northern Fellow, currently is the GNWT Senior Advisor, ECD.
Sara Olsvig.
Sara Olsvig is the leader of Inuit Ataqatigiit, member of Inatsisartut, the parliament of Greenland, former Vice Premier and Minister of Social Affairs, Families, Gender Equality and Justice. Olsvig has been member of the Danish parliament representing Greenland. Olsvig was Chairperson of the Standing Committee of Parliamentarians of the Arctic Region from 2013 to 2014. She is currently member of Inatsisartut's Foreign Policy and Security Committee, The Committee of Finances and the Committee of Business and Mineral Resources. Olsvig is trained anthropologist and previously worked as Coordinator of Human Rights Issues and Executive Director for Inuit Circumpolar Council (ICC), Greenland.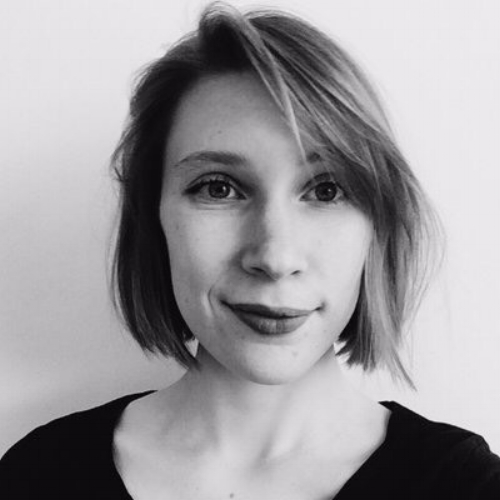 Tahnee Prior.
Tahnee Prior is a Ph.D. Candidate in Global Governance at the Balsillie School of International Affairs, University of Waterloo, and a visiting researcher at the International Institute for Applied Systems in Laxenburg, Austria. She holds a Pierre Elliott Trudeau Foundation Scholarship and Vanier Canada Graduate Scholarship. Her doctoral work in global environmental governance examines the role of legal systems in maintaining or preventing our ability to adapt to rapidly changing and complex environments, like the Arctic. Most recently, Tahnee co-led "Women of the Arctic", a NordForsk funded project and side event at the 2018 UArctic Congress.
Jane Francis.
Jane Francis is Director of the British Antarctic Survey, Cambridge. A geologist by training from the University of Southampton (B.Sc, PhD), she was a Royal Society Leverhulme Trust Senior Research Fellow and Professor of Palaeoclimatology at the University of Leeds, where she was also Dean of the Faculty of Environment. Her research interests include ancient climates and fossil plants from the Arctic and Antarctica. She was awarded the Polar Medal for her contribution to British polar research and was appointed as Dame Commander of the Order of St Michael and St George for services to UK polar science and diplomacy.
Gosia Smieszek.
Malgorzata (Gosia) Smieszek is a political scientist and a researcher at the Arctic Centre, University of Lapland and at the Marine Research Center, Finnish Environment Institute (SYKE) in Finland. In her research she studies effectiveness of international environmental regimes, Arctic governance and science-policy interfaces. Gosia was a chair of International Arctic Science Committee (IASC) action group on communicating Arctic science to policy-makers (2017-2018). The most recent project she has been working on is "Finland's Arctic Council chairmanship in times of increasing uncertainty" for Finland's Prime Minister Office (2016-2018). She is a co-lead of the "Women of the Arctic".
Arctic Circle Speakers.